Musical Director: Stanislaw Straczek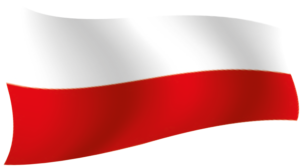 The orchestra was founded in 1947 by the then conductor Tadeusz Moryto and still bears his name today.
The hometown of Lacko in the High Tatras is not far from the Slovakian border. The traditional attire of the musicians is characteristic of this region. The conductor does not use a baton but an ax called a ciupaga.
The musical repertoire is very diverse: the musicians bring marching music, film music, patriotic songs, pop & rock or jazz to the stage.
The orchestra has performed in many countries, for example in the USA, France, Italy, Monte Carlo, Hungary, Slovakia and Ukraine and has been a guest at the European Wind Music Festival three times. The musicians are particularly proud that they have already played for the Pope twice – in 1989 during his visit to Poland and in 2005 they even received a general audience in the Vatican, during which Pope John II symbolically conducted their orchestra.
The current conductor, Lieutenant Colonel Dr. have. Stanislaw Straczek has been the musical director of the orchestra since 1988.
Website of the orchestra
Facebook-Site of the orchestra
This post is also available in:

Deutsch