Musical Directors: Ricco & Fritz Broßmann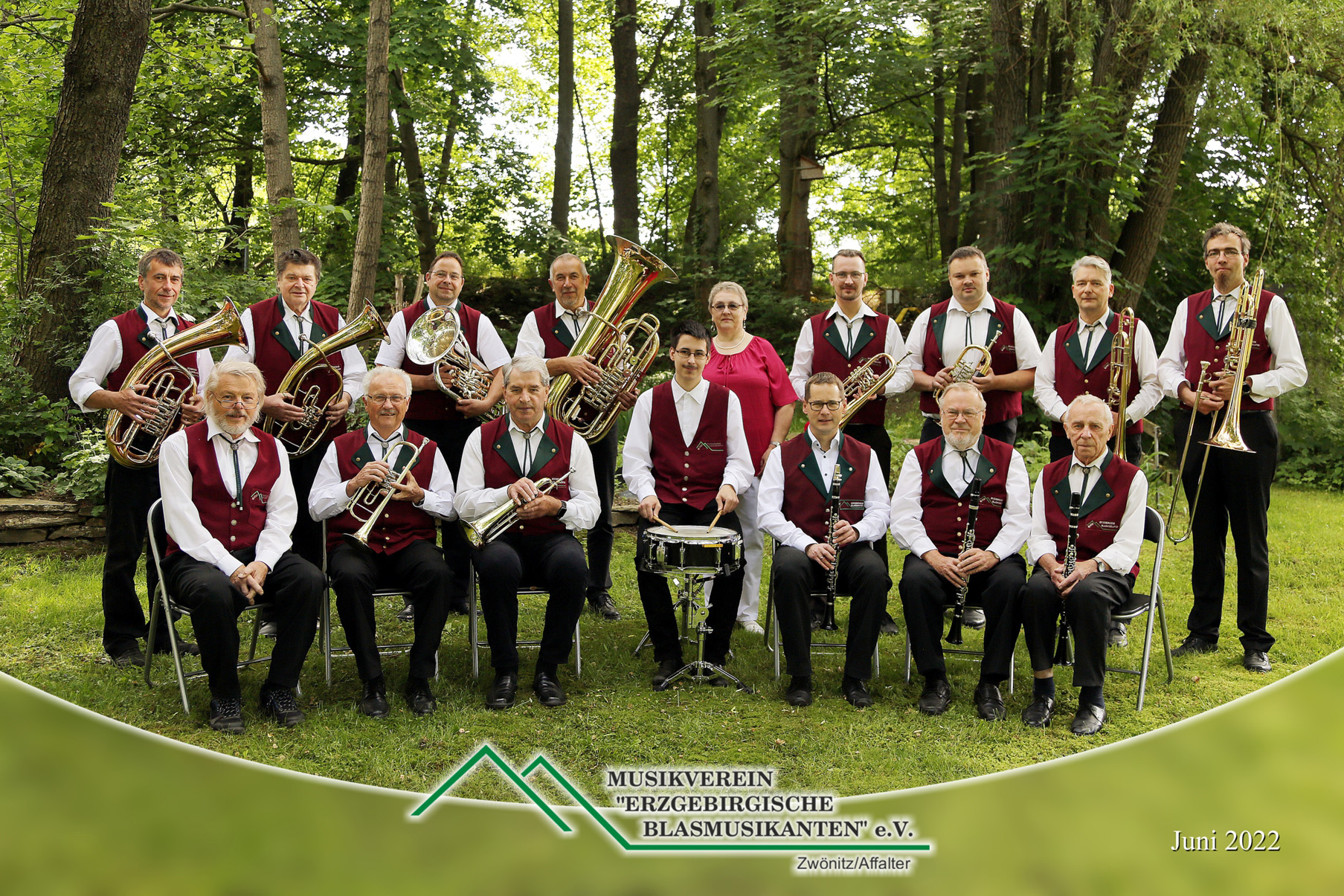 Wind musicians have been active in the Zwönitz-Affalter area for more than 90 years. The music itself goes back as far as the 17th century, when the Zwönitz town pipers played music in and around the town.
In 1967, the Affalter farmers' band joined the measuring instrument factory's wind orchestra. In 1981, the two company brass bands Messgerätewerk and Schuhfabrik Zwönitz merged. Ten years later, today's music association "Erzgebirgische Blasmusikanten Zwönitz/Affalter" emerged from this.
Today's musicians are proud of the long history and try to continue the legacy with considerable effort. The youth wind orchestra from Au in der Hallertau helped in the early 1990s. The board made the Erzgebirger familiar with the new conditions as an association.
The Zwönitz musicians not only played in Bavaria, but also in Hungary – in Koprcinice and Magyarpolani, Zwönitz's twin towns.
For the third time, the Musikverein will be performing at the European Wind Music Festival. The program primarily features Bohemian brass band music. Modern titles complement the repertoire. With this colorful mix, the Zwönitzer want to inspire the audience.
Homepage of the orchestra
Facebook-site of the orchestra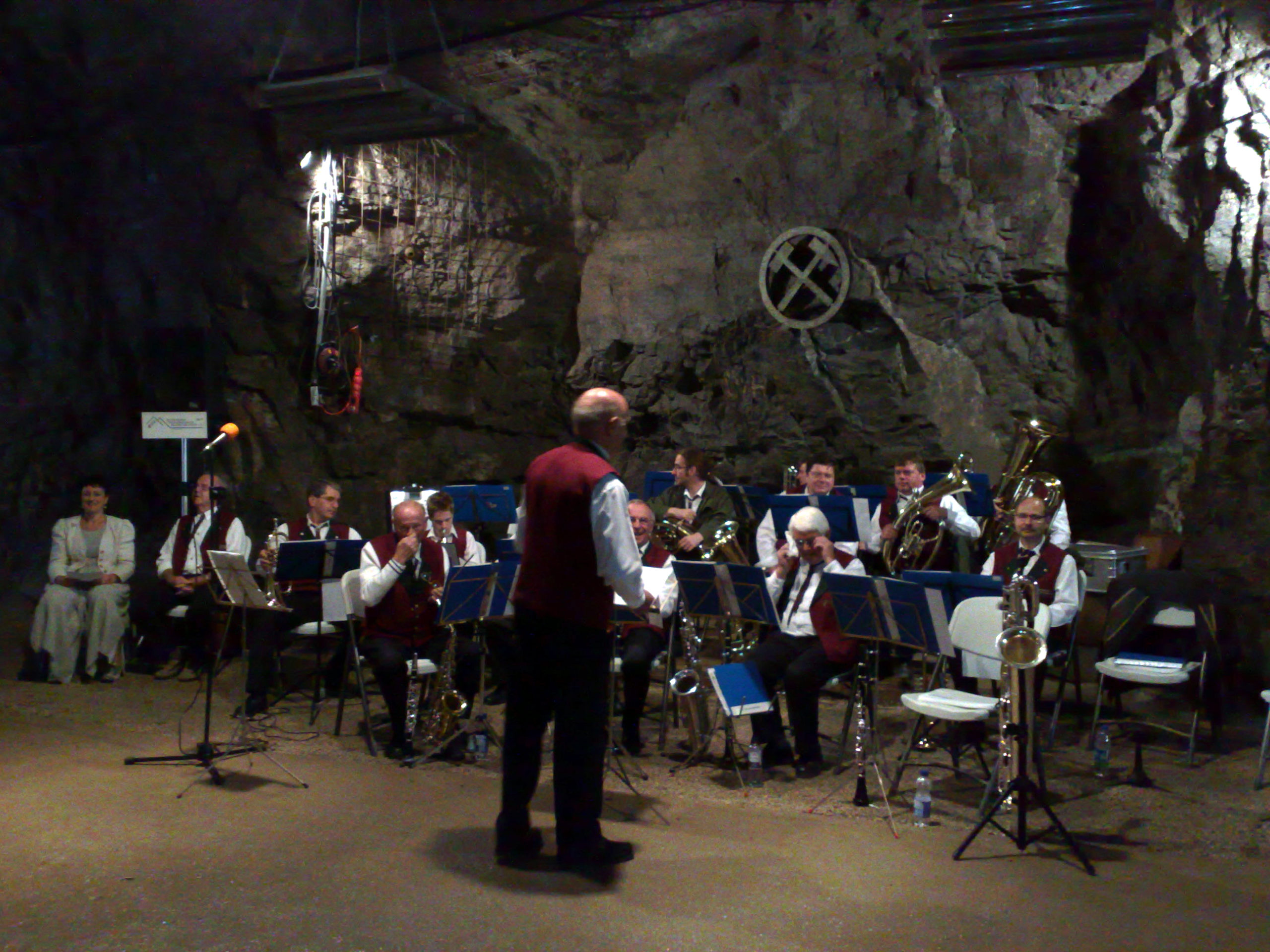 This post is also available in:

Deutsch